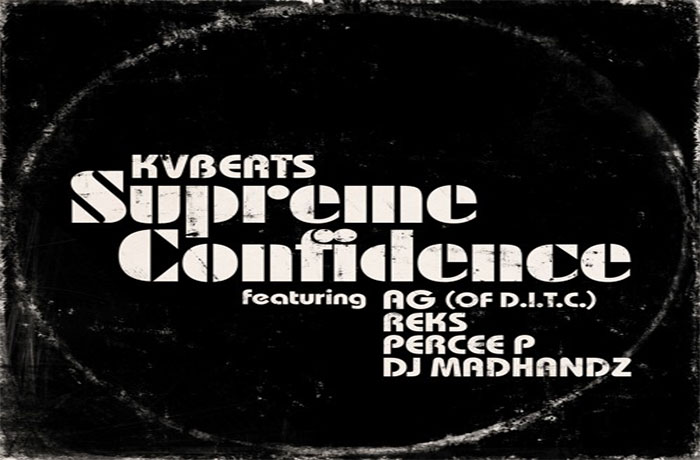 KVBeats drops off his new lead single, 'Supreme Confidence'.
For the lead single off his upcoming album, The Breadwinner, acclaimed Danish producer KVBeats enlists underground heavy hitters AG (of D.I.T.C.), Reks, and Percee P for a bravado-laced slapper, "Supreme Confidence."
KV's dope collaborations with some of the best veteran spitters around (Royce Da 5'9″, Slum Village, Mic Geronimo, Pacewon, Oddisee, Prince Po, Smooth Da Hustler etc.) already gained the passionate vinyl enthusiast airplay on prestigious radio shows like DJ Premier's "Live From HeadQCourterz" and "Late Night With Peter Rosenberg" in the past.
"Supreme Confidence" is a available now through all digital retailers and streaming portals, and can be purchased for Instant Grat off the iTunes pre-order for, The Breadwinner. The 12 track LP also boasts guest appearances by Royce Da 5'9", Pacewon, Torae, Phantasm (of Cella Dwellas), Torae, Recognize Ali, Chaundon, Beneficence, Little Vic, Rob Swift, and DJ Noize among others, and will be available on limited vinyl as well as all major DSPs on Friday, December 21 via Ill Adrenaline Records.