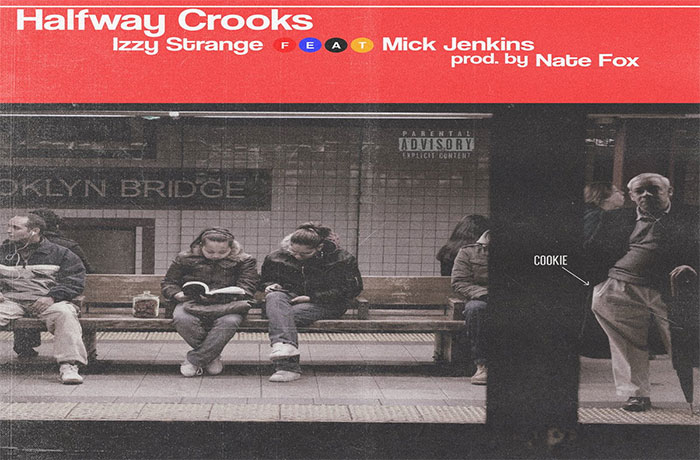 Izzy Strange drops off the Nate Fox produced 'Halfway Crooks' featuring Mick Jenkins.
"Halfway Crooks" is the second release from Izzy Strange's forthcoming mixtape, "Izzy Duz It" and features Mick Jenkins. The mixtape is set to drop on Halloween. The first single was the eclectic "Just Me", a soulful release that featured underground legend Blu and rising Pennsylvania singer, Sara Fox.
The mixtape title was inspired by the late Eazy E's debut album, "Eazy-Duz-It", and will also boast features from Tedy Andreas, Nacho Picasso, and more. "Izzy Duz It" will also be served as a precursor to his next full length album, "The Die Is Cast", set to release sometime in 2019.