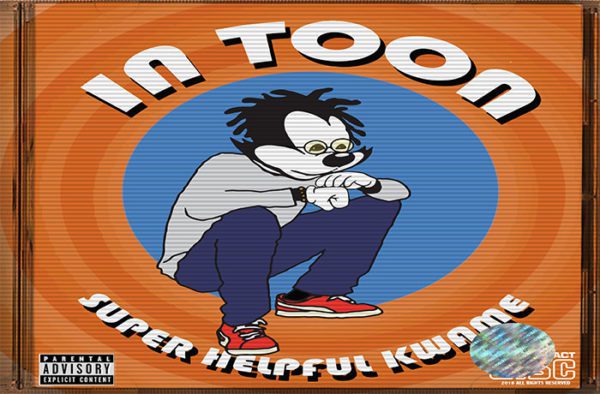 Super Helpful Kwame drops off his latest in 'In Toon'.
Following up on 2018's "Platinum Blonde EP" Super Helpful Kwame releases two very stylistically different singles before the holidays in preparation for his upcoming Hitmen & Healers album.
'In Toon' alongside it's cover paying homage to the Animaniacs feels like something out of the cartoon world. The PVLVCE produced anthem could be ripped straight out of The Joker's playlist.