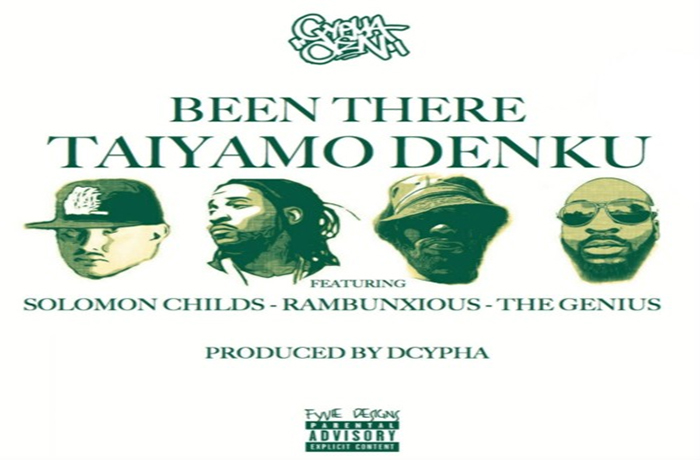 Taiyamo Denku connects with Rambunxious, Solomon Childs and The Genius for 'Been There'.
What do you get when you bring CyphaDen together with Wu Tang Affiliate Solomon Childs and an ear appeasing hook from The Genius? You get "Been There." The hook sets the tone for the track and Solomon Childs structures the foundation of the song well with his lead off leg verse.
Taiyamo Denku and Rambunxious push off the idea that they have been where they have been and take you on their journey through their lyrics, give this Dcypha produced track a listen cause you might find yourself wanting to replay it multiple times after the initial play.