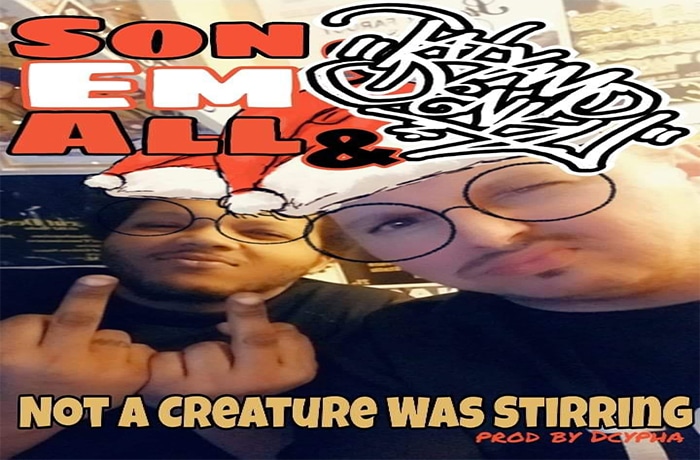 Taiyamo Denku and Son Em All release 'Not A Creature Was Stirring' produced by Dcypha.
Happy Holidays from CyphaDen Music. Milwaukee native emcee Taiyamo Denku teams up with another talent of Milwaukee, Son Em All. The last time these two shared a track was 2015 on a track with Tame One of the Artifacts, this time they link up to bring you a Christmas movie themed Xmas song.
The creativity of the bars and lyrics on "Not A Creature Was Stirring" will have you replay this through the holidays and maybe even play the laid back Dcypha produced song at your Christmas parties and family gatherings. Merry Christmas Hip Hop this is for you.