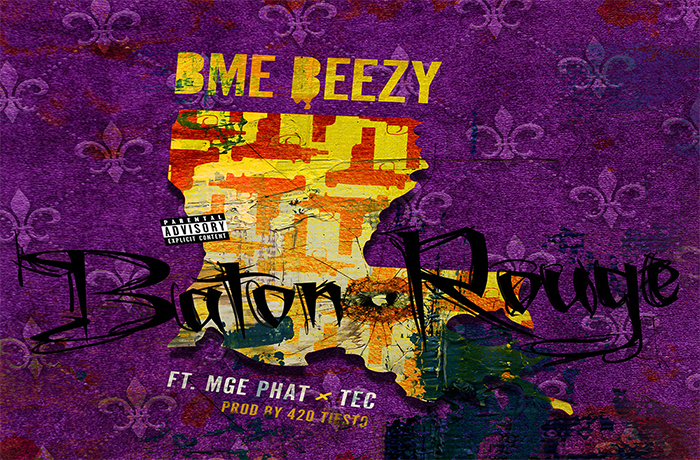 BME Beezy is back with his new single, 'Baton Rouge'.
Baton Rouge, Louisiana is a melting pot musically these days. These 3 new standout artists from different hoods in Baton Rouge came together for this street anthem called 'Baton Rouge'.
BME Beezy enlists MGE Phat and TECÂ for his new single that was produced by 420 Tiesto. Listen to 'Baton Rouge' below.