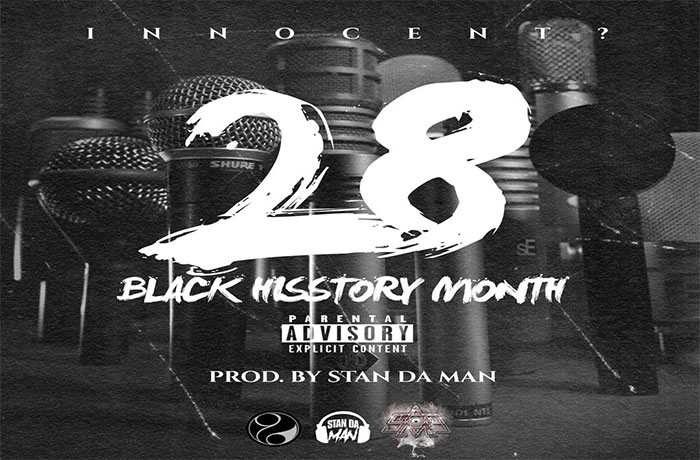 Innocent? and StanDaMan release' No.1′ in their Black History Month series.
Innocent? and StanDaMan come together for a Black History Month series. With this series Innocent? provides they rhymes while StanDaMan provides the production.
The two will release a track for each day of February. The 28 releases are sure to be real Hip Hop from the rhymes to the boom bap production. This is the first release titled 'No. 1'. Listen to the single below and look for the others coming soon.