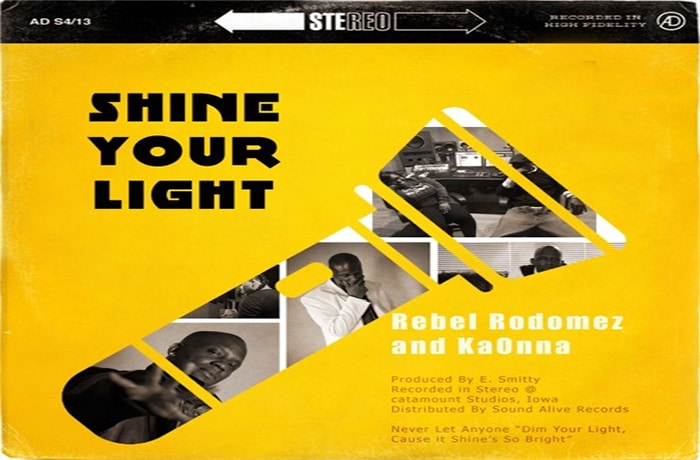 Rebel Rodomez drops off the E. Smitty produced 'Shine Your Light'.
Today we get brand new music from Iowa lyricist Rebel Rodomez and esteemed vocalist KaOnna as they shine their light and spread beautiful music to the masses.
On track that E. Smitty produced, the two say "never let anyone dim your light, because it shine's so bright'. Listen to the single and let us know what you think.