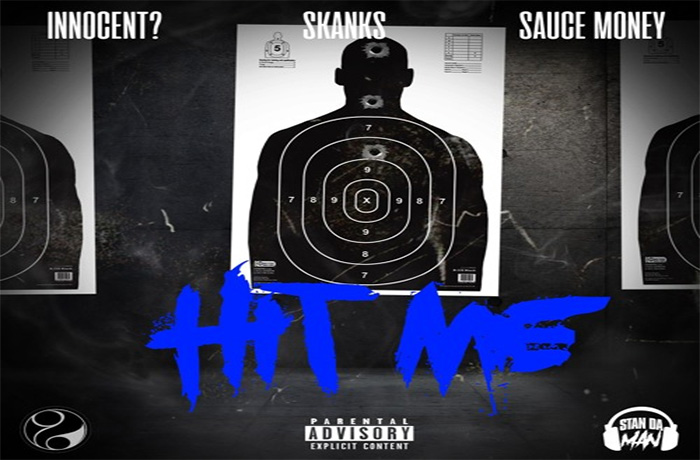 Innocent? connects with the Rap Martyr and Sauce Money on 'Hit Me' produced by Stan Da Man.
Stan Da Man produces another boom-bap masterpiece with 'Hit Me' using a sample from the late great Mr. James Brown. Not only did Stan Da Man create a head banger, he also enlisted two of hip-hop's illest underground MCs in Innocent? and Skanks the Rap Martyr.
Who better to assist than one of hip-hop's bar-barian vets, and prolific songwriter, Sauce Money. Listen to 'Hit Me' below.