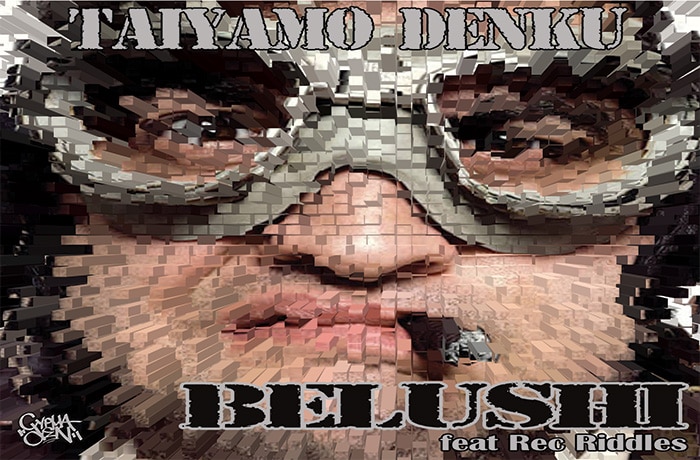 Taiyamo Denku connects with Rec Riddles for 'Belushi' single produced by Dcypha.
On the brink of the new Taiyamo Denku and Dcypha album "Book Of CyphaDen" the Australian and Milwaukee native emcee give you a loose single that features Jersey/St Louis native emcee Rec Riddles.
Rec has been on a tear of his own so it only made sense for Denku and Rec to link on a track. Denku starts the track off with hard bars and lyrics then passes it off to Rec after Denku chops on the hook. Rec brings his grimy Jersey style to the plate which sets up the back and forth finisher verse on the track that Dcypha creates a solid foundation too.
The organs with the heavy bass allow both emcees to strut their Belushi all over the track. Give the loose single Belushi a listen as CyphaDen Music preps you for the new album dropping later this summer.