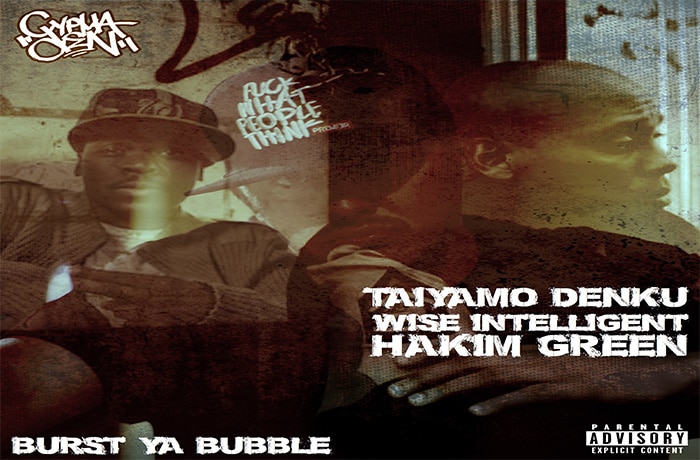 Taiyamo Denku connects with Wise Intelligent and Hakim Green on new single 'Burst Ya Bubble'.
What do you get when Milwaukee Native Taiyamo Denku calls upon Poort Righteous teachers own Wise Intelligent and Channel Live's Hakim Green …?? You get 'Burst Ya Bubble'.
The Dcypha produced Retro sounding boom bap track hits hard and is the second official single from Denku and Dcypha's upcoming release "The Book of CyphaDen." Denku leads the track off strong on the lyric based masterpiece. Wise Intelligent then gets the torch passed to him and Hakim Green finishes it off.
Let us know what you think of the single in the comments below.