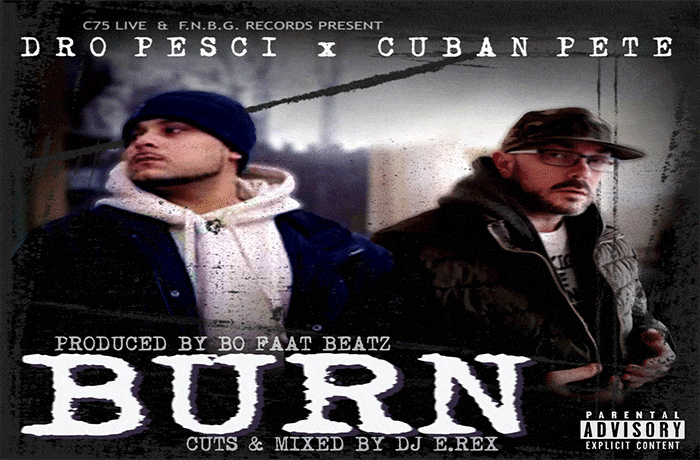 Cuban Pete releases the Bo Faat Beatz produced 'Burn'.
Dro Pesci is known for his 'When I Blow Up Don't Show Up' mixtape series (get Vol 4 here) and was more recently heard on Wu Tang General Method Man's album The Meth Lab on the track 'Rain All Day'.
'Burn' was originally put together with a different beat and name but Cuban wanted a different feel for the track and was never happy with his verse so the track was remade with a new beat from producer Bo Faat Beatz.
DJ E.Rex of E.Rex Muzic did the hook and mixed the track to perfection.