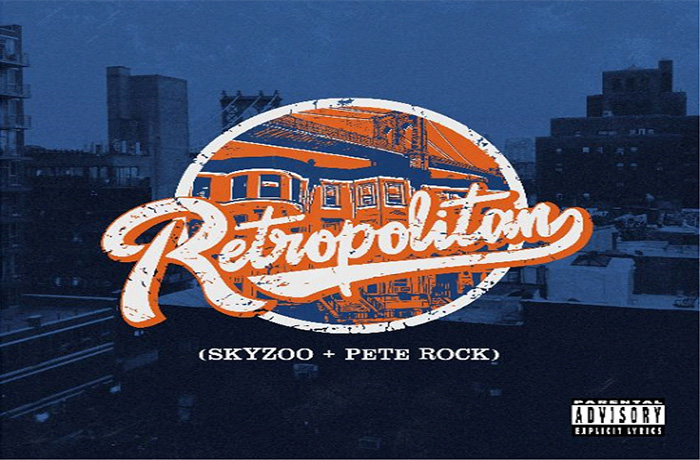 Skyzoo and Pete Rock release 'Truck Jewels' single.
Retropolitan is an album that you feel in your bone marrow. It induces nostalgia for a fleeting era of supreme imagination, a salvo designed to remind listeners that there is an eternal New York that won't die no matter how much private equity buys up the block. Skyzoo is an avatar of the city's ingenuity and relentless fight.
On the eve of their release, Sky & Pete liberate one final single, "Truck Jewels," where Pete picks up the mic for a blistering verse and Skyzoo celebrates the memory of Eric Garner.  "Truck Jewels" was exclusively premiered by Ambrosiaforheads.
"When I heard the beat that became 'Truck Jewels', it reminded me of a 70's blaxploitation film. A scene out of one of the classics from that era of black culture" Skyzoo commented to Ambrosiforheads. "We all know Pete is an avid fan of blaxploitation flicks and art and things of that nature, so when it came to picking which song I wanted him to rhyme on, it was a no brainer. That had to be the one. Conceptually, it's a song where the beat tells you to just go off, but as always I snuck in some jewels all throughout the verses. Hence the title. Definitely one of my favorites on the album."
Retropolitan's genius is two-fold: Pete Rock and Skyzoo have built an end-to-end burner with no skips, distilling the spirit of hip-hop's zenith and the great duos who flourished at the time. It will remind you of Guru and Premier, Pete Rock and CL Smooth, Eric B and Rakim, Big Daddy Kane and Marley Marl. Yet it feels intensely relevant to the modern moment, as though an old vinyl record was dusted off, put out the turntables and somehow sounds brand new. It's New York rap for the world, same as it ever was, maybe even better.
Skyzoo & Pete Rock's Retropolitan will be released tonight at midnight via Mello Music Group.