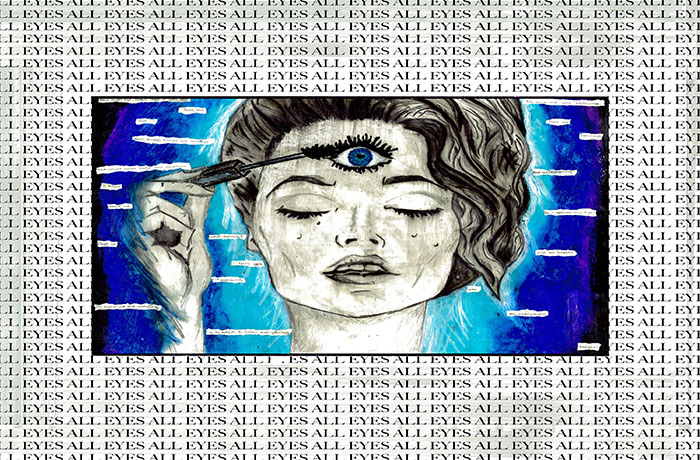 MRG releases his latest single titled 'All Eyes' featuring Sweez and Kevin Cruz.
Dominican-American rapper MRG is back today with "All Eyes," the seventh and final drop from his forthcoming debut album Live From The Hurst 2 (due out on October 25th via Westvilla Music).
The album features guest vocals from Kevin Cruz and Sweez, and co-produced by Fortune (producer for Rae Sremmurd, Elhae, etc.) and DJ Mostwanted (credited on Young MA's smash hit "Ooou", etc.), "All Eyes" is another one for the dance floor that tells the story of a carefree woman who becomes the life of the party– all eyes are on her.