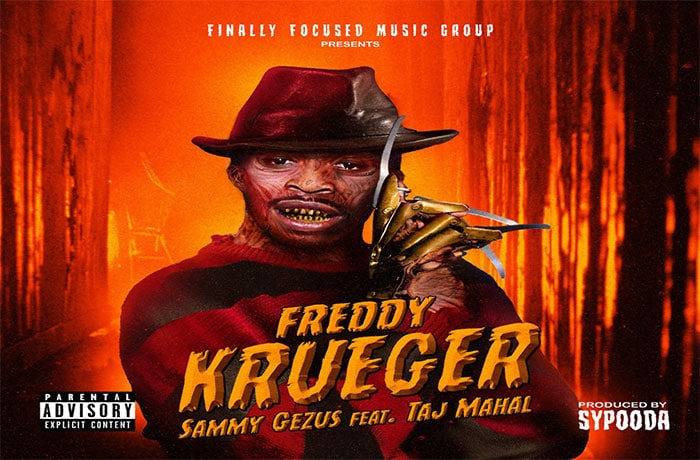 Sammy Gezuz debuts on SpitFireHipHop with his 'Freddy Krueger' single featuring Taj Mahal.
Taj Mahal has been going absolutely crazy releasing great records these last couple months and now it's time for the Grime Gawd aka Sammy Gezus to step up and show why the GAWD SQWAD is the best crew in upstate NY.
Sammy Gezus is currently working on his EP also produced by Sypooda and has already shot a video for his first single Freddy Krueger.