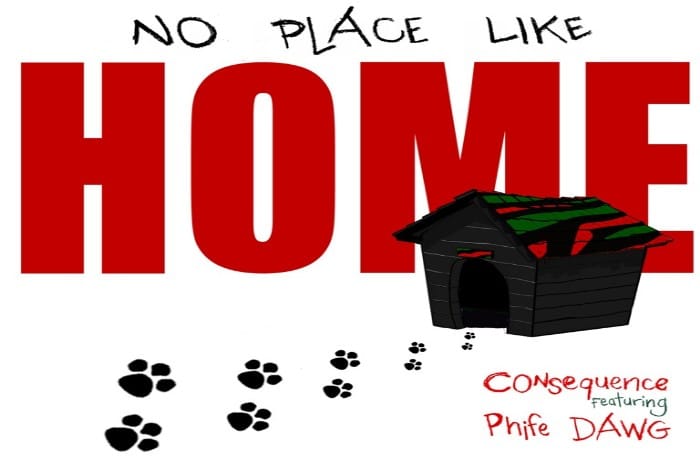 Consequence releases 'No Place Like Home' single featuring Phife Dawg.
Consequence shares a new track that includes the late Phife Dawg. The track was recorded around the time of the ATCQ's final album. Consequence shared this about Phife and this track.
"Phife and I worked on "No Place Like Home" in the same time frame as the beginning stages of the last Tribe LP. Even though he was living in The Bay during the last years of his life, we kept in touch frequently and I even brought my son, Caiden, to meet him in person while he was in New York; which lead to both of us making a cameo appearance in his last solo video.
A couple of months later Phife, unfortunately, passed away and Q Tip asked me to re-join Tribe to help make sure the last LP represented us and Phife's legacy to the fullest. Once we released We Got It From Here, Thank You 4 Your Service I always knew I wanted people to hear this record, but it just felt like the timing had to be right. This year it feels right…
The one thing I know about Phife is that he's a rapper's rapper. The best gift I could give him for his birthday this year is to let the world hear the "5 Foot Assassin" 1nce Again!
Happy Birthday Malik "Phife Dawg" Taylor. Love Cons, Deisha, Mom, Dad and all The Questers Worldwide!"
Consequence and Phife Dawg's "No Place Like Home" will be available on Phife's Birthday, November 20.