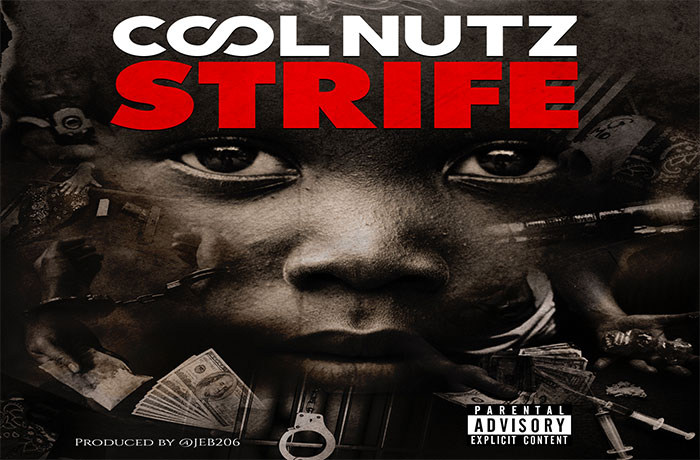 Cool Nutz returns today with his new single titled 'Strife'.
Portland Rapper and Veteran West Coast MC Cool Nutz drops the dope new single "Strife" from his upcoming project "Father Of Max" due out December 20th via Jus Family Records. Pushing the boundaries and setting the standard for NW Hip-Hop since the 90's, Cool Nutz continues to reinvent himself time after time delivering classic music with every release.
Not only a founding father of Hip-Hop in Portland, Cool Nutz has gone on to assist other artists in their quest for greatness through his radio programming on The Northwest Breakout Show to managing careers of Trap Kitchen LA and much more. Back to the music, Nutz delivers lyrics to evoke raw emotion and tell stories of pain and victory at the same time over soulful production provided by Jeb 206.