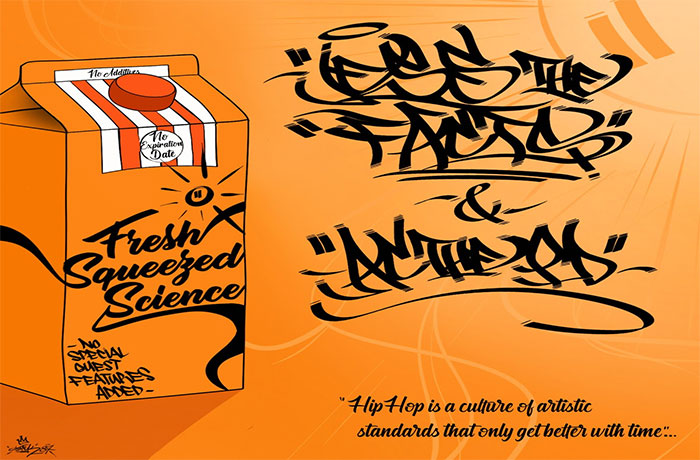 Jess The Facts and AC The PD release two singles in 'Hip Hop Yoga 101' & 'Human Shade Trees'.
Jess the Facts is a true b-boy and rare breed in this climate of carbon copies and trend followers. He is a DJ and Co-Host of Hip Hop Philosophy Radio along with his trusted producer and notorious culture critic El Choppo aka AC The PD.
After a 4 year prison bid, Jess the Facts returns with his 21st album, Fresh Squeezed Science produced by AC The PD. The album is a masterful sequence of Pristine loops, DJ Kuts, Lyrical styles and topics that is a welcome break from the barrage of drug rap.
Jess feels right at home on Mike B's jazzy fatness on"Hip Hop Yoga 101" and turns the Abstract Poetic's infamous line into a smooth gem about those SHADY folks on the Jon Deliz produced "Human Shade Trees."
Jess the Facts is currently working on his 22nd studio album with South African producer Blue Buttonz, writing a screenplay and publishing a book of Slam-Poetry.