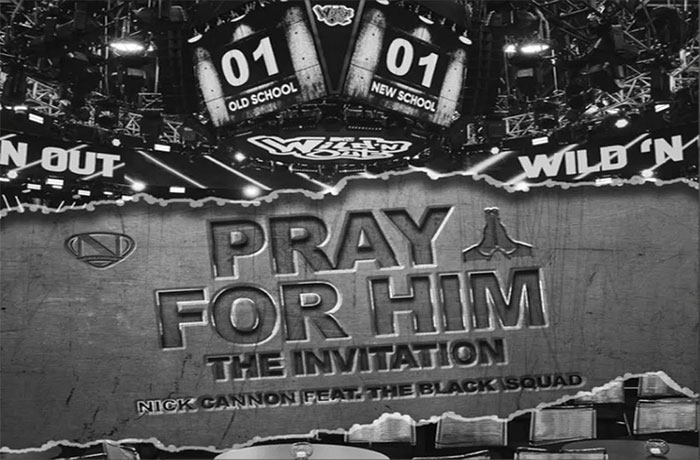 Nick Cannon goes at Eminem again with 'Pray For Him' featuring The Black Squad team members Charlie Clipse, Hitman Holla, Conceited and Prince Eazy.
It sounds like Nick Cannon has responded again because Eminem has not responded to him. Cannon is joined by The Black Team and the members pass the mic and take turns throwing darts at Eminem.
"I mean at this point it's bullying because I know he ain't gonna clap back," Hitman Holla raps before Conceited once again urges Eminem to make an appearance on Wild'n Out.
"Big mag in the cans that get rid of Slim-Fast," he spits. "Instead of staying in the booth to get your rhyming out/It's season 15, here's your invite to Wild'n Out."
Nick finishes off the single by claiming that Eminem is using Botox to stay young. He said that Eminem used to be the king but is now getting facelifts like a Instagram whore.