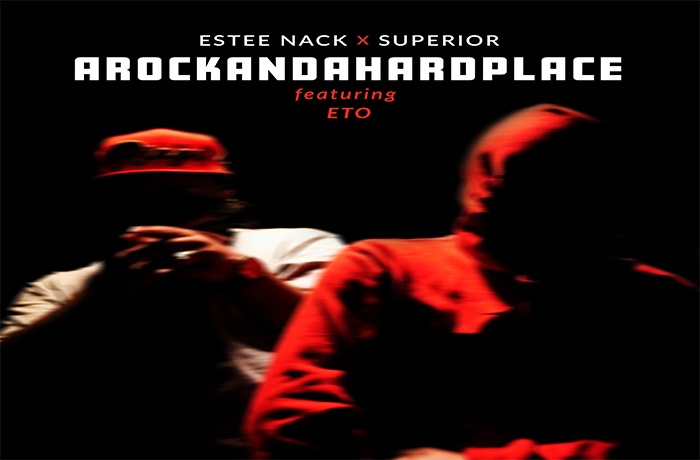 Estee Nack and Superior connect with Eto for 'AROCKANDAHARDPLACE'.
"AROCKANDAHARDPLACE" is the second single from the forthcoming album, BALADAS, from Estee Nack and German producer Superior.  The new single also includes a guest verse from Eto, with whom Superior has already crafted a well-versed chemistry (Eto & Superior collaborated previously on Long Story Short, which was named one of Bandcamp's best Hip Hop Releases of 2019).
Estee Nack's fan club is building rapidly, including chiefly among them, Westside Gunn, who included Estee on "Banana Yacht" from his recent Hitler Wears Hermes 7 project and he carries that momentum into BALADAS with Superior providing the instrumental accoutrements.
"BALADAS is the new next. I clearly feel and hear the development from Long Story Short. My work there was more cinematic, but with BALADAS I also implement a grimeier feel as well to it. No hocus pocus here, just raw hip hop" Superior commented to HipHopDx. "This single is special, two of my favorite emcees blessing one of my favorite tracks I've produced. The outcome speaks for itself, I'm anxious to hear how fans react."