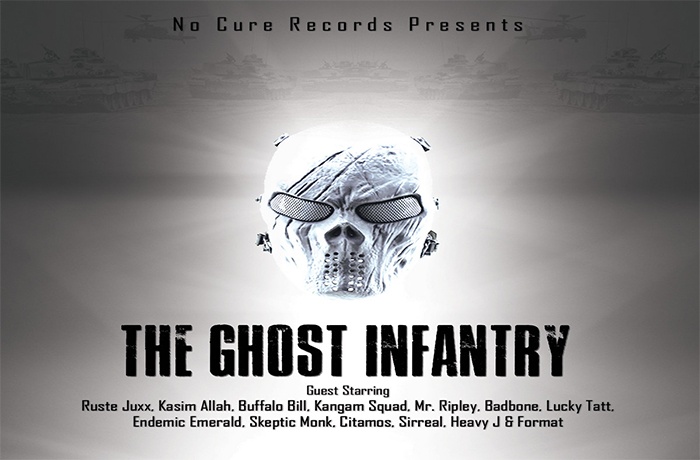 Mr. Ripley gives us 'Rare Rubies' over the production of Endemic Emerald.
No Cure will release the new project titled 'The Ghost Infantry' on February 28. The project is a ten track compilation featuring emcees from all over the world; USA, Canada, Greece, Senegal, South Africa & Ecuador represent on this Endemic Emerald produced set.
Ahead of the album, they have released the Mr. Ripley track titled 'Rare Rubies'. Mr. Ripley is definitely dropping those gems on this joint. Be sure to check out the real hip-hop vibes from around the globe when the project drops on February 28.