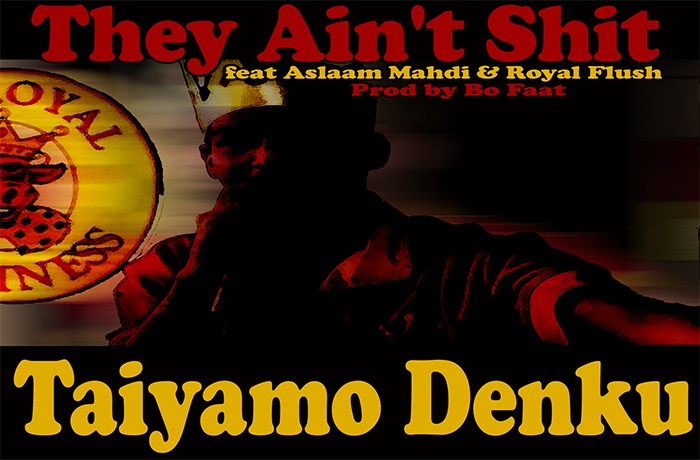 Taiyamo Denku drops new single, 'They Ain't Shit' featuring Aslaam Mahdi and Royal Flush produced by Bo Faat.
Have you ever felt like you have been singled out by your community or peers. Its time that you wake up and realize that "They Ain't Shit'" That's the exact mentality that these 3 emcees have on this new loose single.
Taiyamo Denku the Milwaukee native drops another gem with his German based producer Bo Faat. On this particular track he summons Queens , New York legend Royal Flush and Flint, Michigan's own Aslaam Mahdi.
All 3 artist bring bar heavy verses and with a hook that tells you why those who have a chip on their shoulders 'Ain't Shit'. Listen to the new single from Taiyamo Denku below..