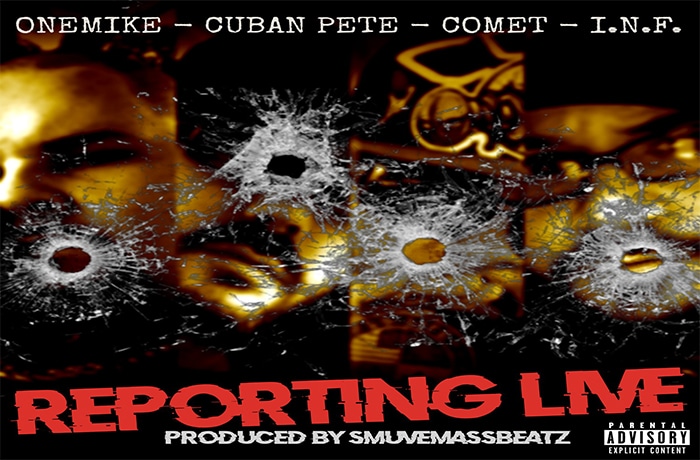 Cuban Pete and OneMike enlist the services of Comet Madmen and INF for 'Reporting Live'.
It has been a several months since we last heard from Cuban Pete. We last heard from him last Fall when he released "Burn" featuring Dro Pesci and DJ E.Rex.
Today Cuban Pete and OneMike come together for this new single titled 'Reporting Live' and get help from Comet Madmen and Inf. Listen to the SmuveMassBeatz produced track below and let us know what you think.