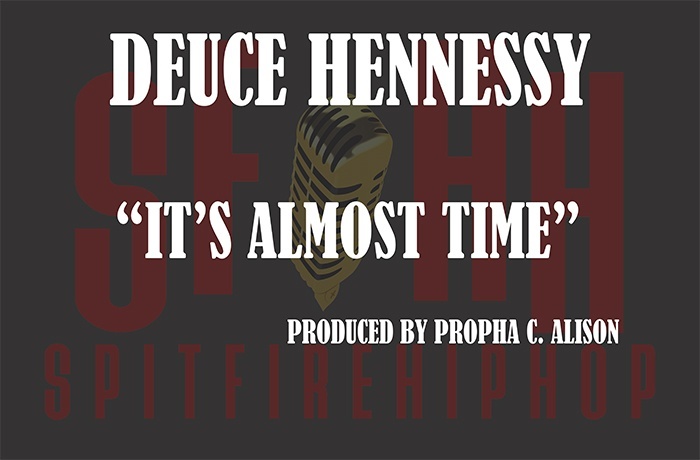 Deuce Hennessy and Propha C. Allison release the new single 'It's Almost Time'.
When your time is coming everyone knows it. Sometimes other people see it coming before you do and make attempts to derail you. Deuce Hennessy and the other member of his Hometeam crew are counting down until their day is here.
The pressure begins to mount until an explosion happens. 'It's Almost Time' is the new joint from Deuce Hennessy, produced by Hometeam producer Propha C. Allison. The industry cannot escape the pressure of letting Deuce Hennesy and Hometeam guys in.
[jwplayer player="1″ mediaid="128805″]