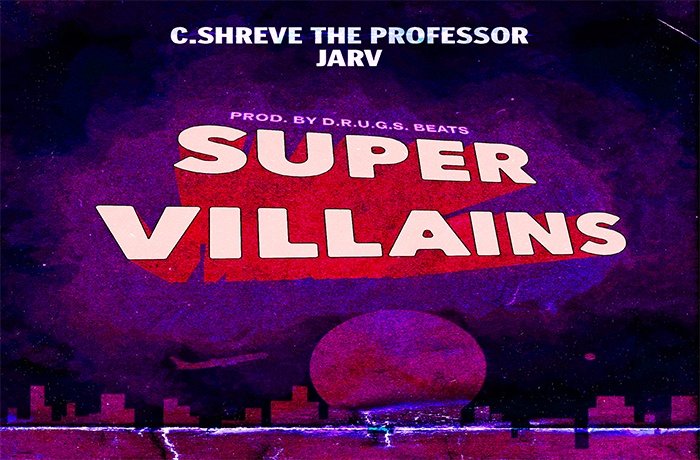 Jarv and C.Shreve the Professor tout that you could never be like them on the D.R.U.G.S. Beats produced 'Super Villains'.
Two of underground hip hop's most talented voices have aligned to release an ominous new single titled "Super Villains." C.Shreve the Professor and D.R.U.G.S. Beats had been working on the track in North Carolina for a while when Jarv came down to NC to tour with the Professor.
Fans can expect Jarv's self produced project "The Amalgam" later this year as well as another installment of the You Don't Look Like Rappers Tour alongside the Professor. Shreve's most recent album "Grown" is available everywhere and he just released a video for fan favorite "Hold Me Down."
As soon as Jarv heard the beat in the studio, he and Shreve set out to craft something "villainous." The rest as they say, is history.