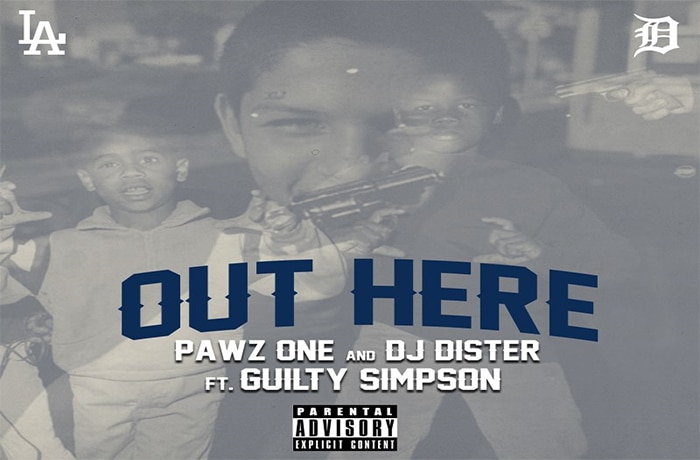 Pawz One and DJ Dister release their new single 'Out Here' featuring Guilty Simpson.
DJ Dister pairs Pawz One and Guilty Simpson on the new single "Out Here" to define the rules of the streets. The eerie soundscape gives room for Pawz One and Guilty to paint images of the Los Angeles and Detroit underworld.
"Out Here" is the second single that is taken from Pawz One and DJ Dister's upcoming album titled "Watch & Learn". To be released via Below System Records on April 3rd, the album is a collaboration project entirely produced by DJ Dister and Pawz One laying down the vocals.