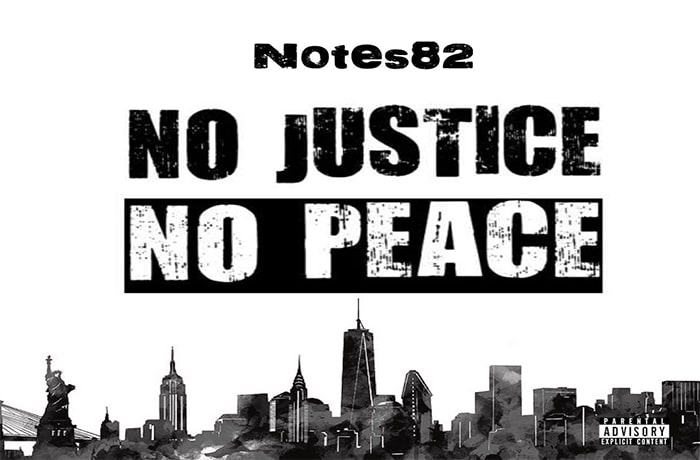 Notes82 releases his new single he calls 'No Justice No Peace'.
The name of this new record from Notes82 speaks to the climate in the United States for Black people. Black people are murdered by the Police at an alarming rate especially when they are to protect us.
'No Justice Noe Peace' from Notes82 calls for the people to take a stance against the system. Notes82 has visions that the people will come together with one mission and one plan. Take a listen to the single below and enjoy.