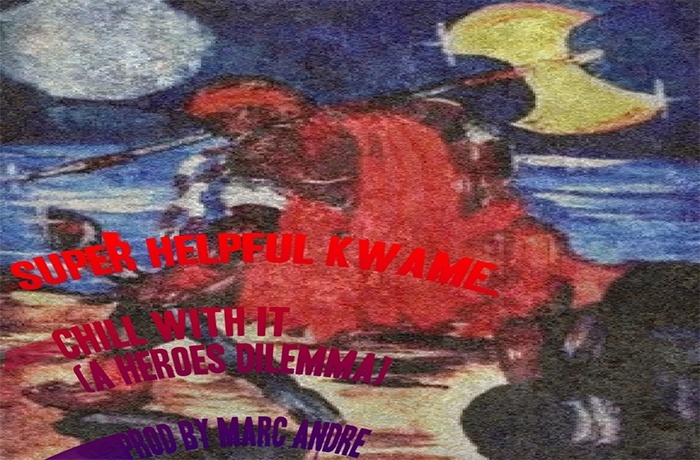 Super Helpful Kwame releases new 'Chill With It (A Heroes Dilemma)' single.
New release from Brooklyn based MC Super Helpful Kwame and Marc Andre, Chill With It (A Heroes Dilemma) produced by Marc Andre from Paris, France. After spending the past year in both Barbados and Trinidad, Super Helpful Kwame delivers on this fresh track.
Super Helpful Kwame who has recently released a collaboration album with Charles Hamilton called "Black In NY" Super Helpful Kwame's work has been featured by Vice, Complex, BBC Radio and The Source.
He has since managed too release five projects independently on the underground circuit. Charles Hamilton has recently appeared on Empire and has released over 100+ mixtapes many regarded as modern day classics.