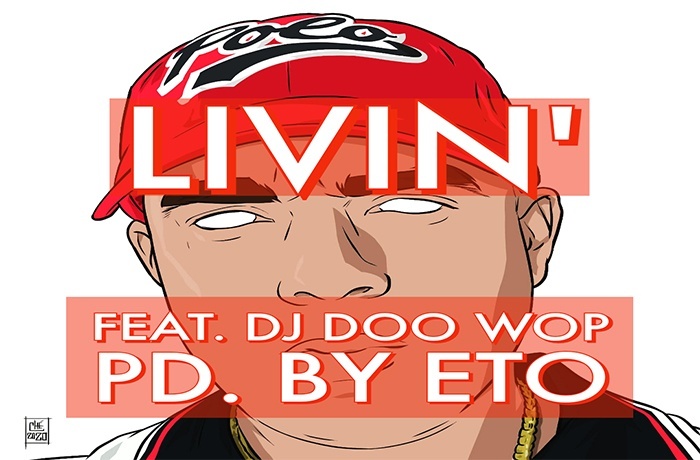 Big Brick makes his SpitFireHipHop debut with the Eto produced 'Livin' featuring DJ Doo Wop.
Up and Coming NY artist Big Brick is a firm believer of delivering a message to Hip-Hop culture. Influenced by Black Moon, Mobb Deep, Wu-Tang Clan, and Gang Starr, his music is a refreshing reminder of the golden era where he expresses himself bilingually through rapid flows and smooth production.
No stranger to struggling and hard times, Brick released the positive and gratifying track Livin'. The song is produced by underground artisan Eto and features bounce master DJ Doo Wop. From NY to Puerto Rico, The song makes you reminisce back to the late 90s and early 2000s as Brick sportively rides the beat and spits quick-witted bars.
"I just wanted to make a feel good record and the beat I got from Eto had that vibe. Spoke to Doo Wop and we all put the "sofrito" in it. Livin' is about being grateful for what you have and enjoying life" says Brick. In addition, the song was recently featured on DJ Eclipse's Rap Is Outta Control radio show.