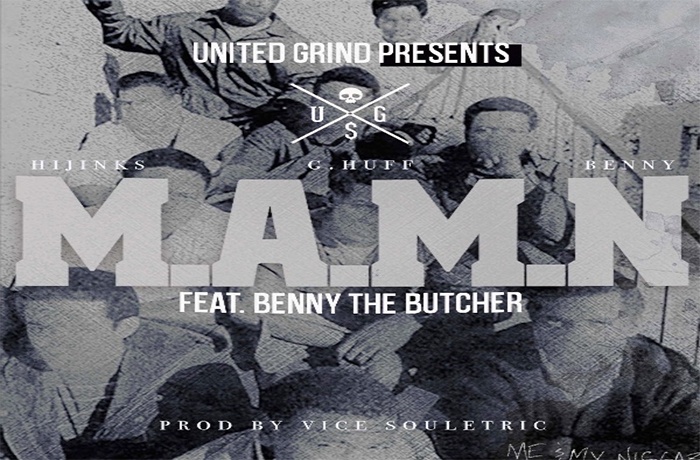 United Grind Society joins us today with the new M.A.M.N. single featuring Benny The Butcher.
"M.A.M.N." is a celebration of camaraderie from Ohio's burgeoning United Grind Collective, whose talents are fully demonstrated on this high-energy track.
It all starts with Vice Souletric's banging production, which fuels the bravado-filled verses of fellow UGC members G.Huff and HiJinks. Plus, they're joined by Griselda's own Benny The Butcher, who brings his trademark snarl to the affair.
 "M.A.M.N." drops via United Grind, and it's not affiliated with a bigger project.