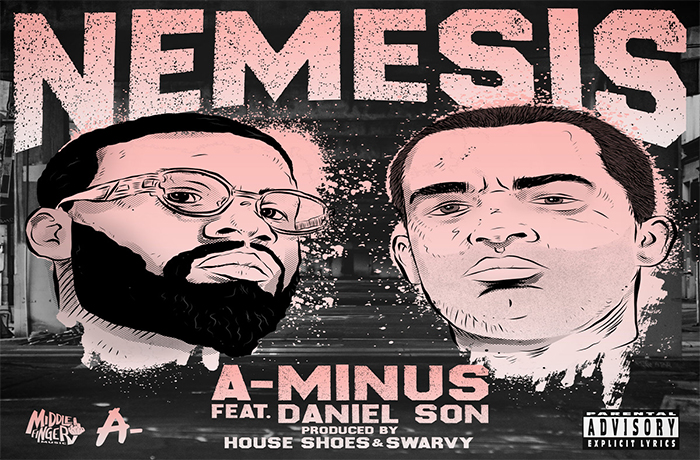 A-Minus connects with Daniel Son for 'Nemesis' over the production of House Shoes and Swarvy.
Rising Detroit emcee A-Minus links up with the viscous Toronto wordsmith Daniel Son for his latest single, 'Nemesis'. Minus and Son deliver raw and gritty lyrics over this soulful nostalgic tune, produced by the legendary House Shoes and the phenomenal Swarvy.
Be on the look out for A-Minus' upcoming project 360s, dropping on Middle Finger Music in September. Until then, press play on 'Nemesis' below.