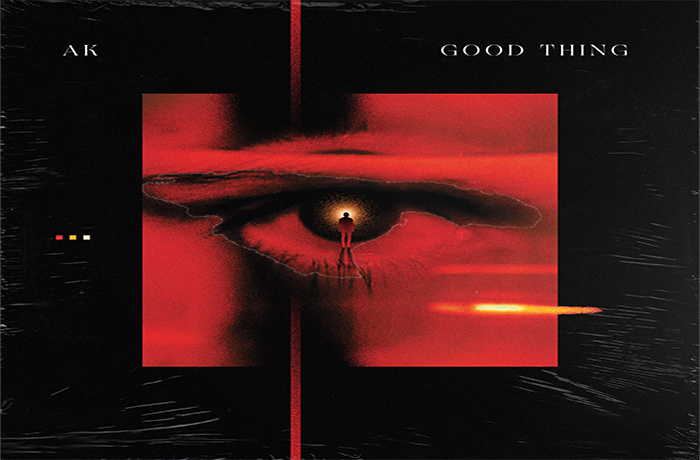 AK is back with his new "Good Thing" single.
After a recent co-sign from Ebro Darden, who featured the New Jersey-bred rapper as a Discovered artist on his Beats1 radio show, AK is back with another track that captures his signature bravado and lyrical attack. Having become known for his top-notch lyricism, intelligent word-play, effortless flow, and unrelenting confidence – which has attracted over 1.6 million subscribers to his YouTube channel – AK's latest offering, "Good Thing," stays true to the trend as he serves up another banger to his dedicated fanbase.
"Good Thing" is a true pump up track meant to inspire, motivate, and "tap into the beast within." The song, produced by Goldmvn, fits into that sweet spot that blends hip-hop and R&B, with AK smoothly transitioning between melodic verses and straight spitting rhymes, proving his versatility and range as an artist.
According to AK the song's about him appreciating his own hustle. He shares,"If I wasn't a hustler and I listened to everything other people told me I wouldn't be doing things the way that's true to me. I hope it inspires my fans to push forward and progress in their respective fields. Dont let no one box you in. Create the box, don't fill one."
The recording process was interrupted by the pandemic, so production adapted a modern, coast-to-coast approach to finalizing the track. AK reflects, "For this song specifically me and Goldmvn linked up and he started this beat from scratch with me in the studio. I jumped in the booth and started freestyling melodies and based on the vibe of the beat I just fell into my 50 Cent type of Hustler bag, so I ran with that idea. I recorded most of the track in LA during that session and a few weeks later I came back home to Jersey before the Coronavirus got crazy intense and finished laying down the rest of the vocals on my own."