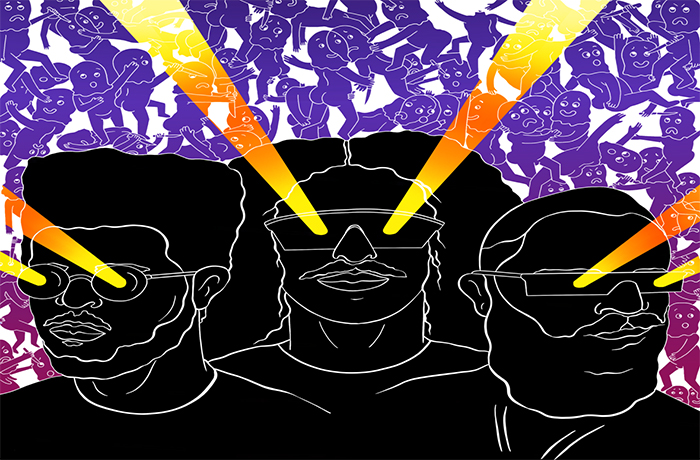 Bei Ru debuts on SpitFireHipHop with 'Ultraviolet Violent' featuring Blu and Sebu.
Los Angeles producer Bei Ru presents "Ultraviolet Violent," featuring guest appearances from Blu and Sebu. "Ultraviolet Violent" is the lead single from Bei Ru's forthcoming album Custom Made Life, set to feature guest appearances from Roc Marciano, Seven Davis Jr., Old Man Saxon, and Jimetta Rose.
LA rapper Blu is best known for his Below The Heavens, his 2007 album with Exile, and has collaborated with Madlib, MF DOOM, Prodigy of Mobb Deep and more. Comprising one half of duo Capital Cities, Sebu Simonian is Armenian-American, as is Bei Ru, who released the album L.A. (Little Armenia) in 2010. Bei Ru produces and mixes the entirety of Custom Made Life, and writes and sings on over half of the songs. Bei Ru released his Pomegranate Juice album in March.
Bei Ru has scored music for the award-winning VICE Films movie A Girl Walks Home Alone At Night, as well as I Smile Back with Sarah Silverman. He has toured/performed in France, Norway, Poland, UAE (Dubai), Kuwait, Jordan, Lebanon and Armenia.
[jwplayer player="1″ mediaid="130730″]