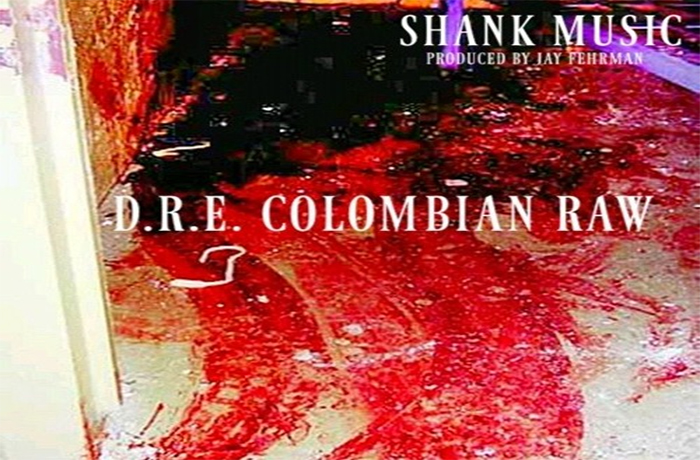 D.R.E. Colombian RAW releases the Jay Fehrman produced 'Shank Music'.
What happens when you mess with someone's money? There are a number of outcomes if you do. You make be followed to home and may be violated where you live.
Today D.R.E. Colombian RAW gives us a street tale about just that. D.R.E. devises a plan to get his money and wants the keys to the safe. He brings along one of his guys to inflict the pain.
Listen to the Jay Fehrman produced single below and let us know what you think.