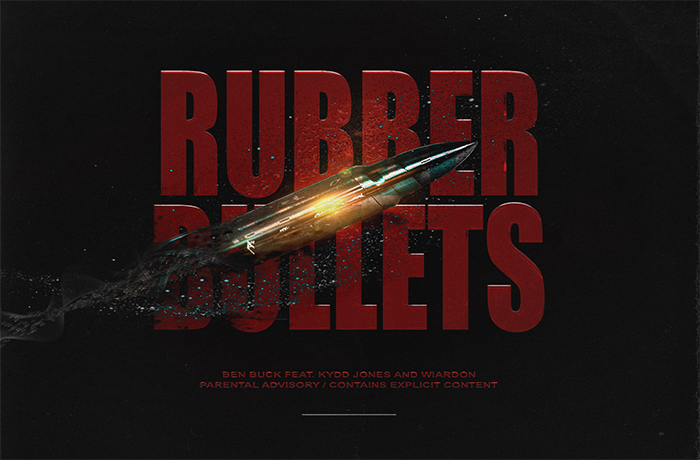 Kydd Jones is back with the Wiardon produced 'Rubber Bullets' featuring Ben Buc.
Kydd Jones continues his torrid pace with a new single inspired by the 2020 civil rights protests. Following his similarly intentioned single Goblin, Kydd's new single Rubber Bullets is a collaboration with fellow Austin-based emcee/producers Ben Buck and Wiardon.
In 2019, Jones performed at SXSW and at Austin City Limits Music Festival with Grammy-winning guitarist Gary Clark Jr. Kydd's next public performance can be seen on Fox 7 Austin for Blues On The Screen which will be televised on July 8th at 7 PM Central.
Kydd Jones is an emcee/producer/singer-songwriter born and raised in Austin, Texas who has worked with artists such as Yelawolf (Shady/Aftermath), Kirko Bangz (300 Entertainment), Max Frost (Atlantic) and Eric Dingus (OVO Sound). Jones has performed at festivals such as NXNE in Toronto, the Brooklyn Hip-Hop Festival & the Billboard Hot 100 Fest.