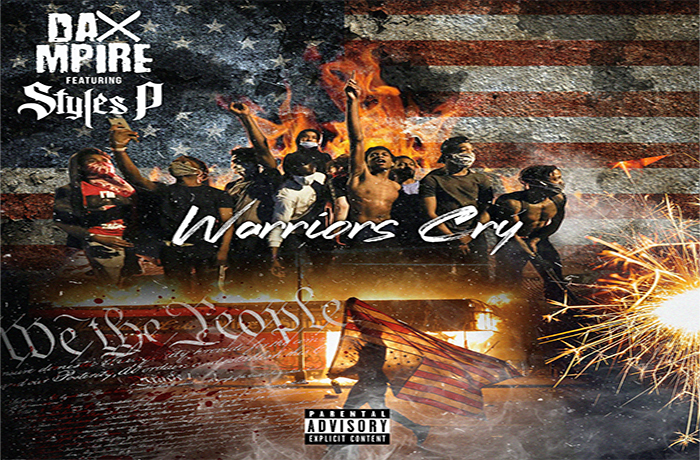 Dax Mpire connects with Styles P for 'Warriors Cry' produced by Samples.
In between a raging pandemic and revolution a call was heard….. A 'Warriors Cry'. Dax Mpire returns with Rap Icon Styles P to deliver a message that speaks for the people during these modern day times of injustice and uncertainty. "Warriors Cry" produced by Samples is a testament to today's climate in America.
Dax really paints a picture, "Hands up / you get shot still , popped with a glock, chill! / please officer don't shoot me I did not steal!" With vivid bars that vibrate, accompanied with Styles legendary voice and presence, "Warriors Cry" will echo the spirit of revolution for years to come.