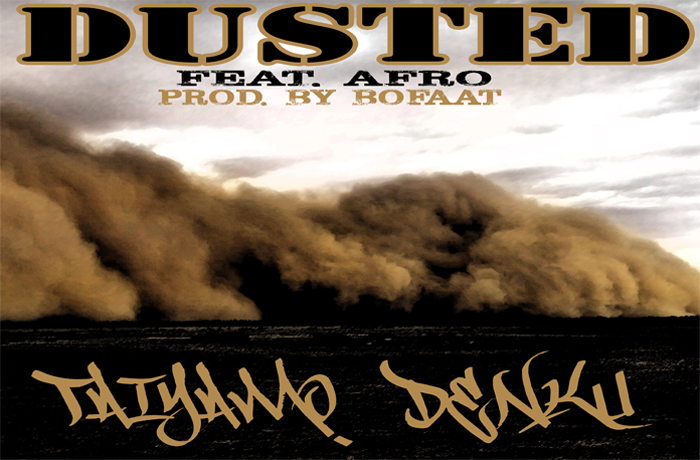 Taiyamo Denku releases the Bo Faat produced "Dusted" featuring A-F-R-O.
Taiyamo Denku a Milwaukee native MC who spawn from the golden era of hip hop recruits the old soul young MC A-F-R-O who was found by RA the Rugged Man . Afro has a very unique style where he can rhyme fast with meaning or slow it down and hit you with bars and punchlines.
In the particular song "Dusted" both emcees go punchline and bar crazy to basically create a dust pan for wack rappers. Bo faat the frequent Denku producer collaborator creates a great foundation for Denku and A-F-R-O to create a lyric platform over.