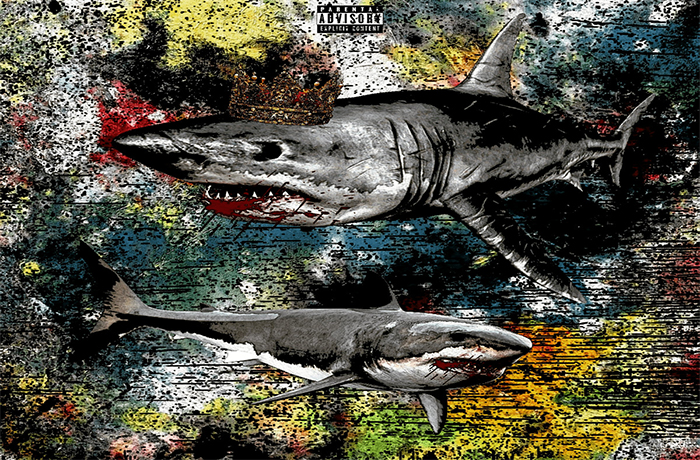 Yellow Balaclava and Onaje Jordan connect with Lord Natural and MuggzOnDrugz for this new single called 'Sharks'.
We have long been told that Sharks can smell blood from miles away. This may or may not be true. The truth about sharks is, they are ferocious. Today Yellow Balaclava and producer Onaje Jordan release this new single titled 'Sharks'.
Yellow Balaclava and Onaje Jordan enlists the services of two sharks in their own right in Lord Natural and MuggzOnDrugz. Lord Natural and Muggz gives us those ferocious bars that match that of a Great White Shark. The single is from the 'Things That Dwell' EP.