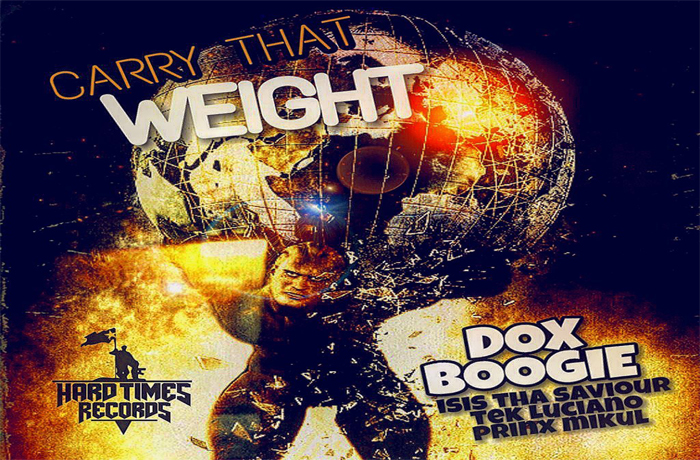 Dox Boogie releases "Carry That Weight" featuring Isis Tha Saviour, Tek Luciano and Prinx Mikul.
"Carry That Weight" is Dox Boogie's second single off his upcoming album, "Boom Box Bastards." The album is being released through Brooklyn indie label, Hardtimes Records and is scheduled to drop later this month or early September.
The features Bizzare of Slim Shady (D12) super group, Therman Munsin, DV Alias Khryst, Solomon Childs (Wu Tang), SunGod (GFK Son), C-Rayz Walz, Verbal Kent, Big Flip Papi (The Cult), Illogic and more. This is a Dope Boom Bap album with a 90's era fat beats type feel.