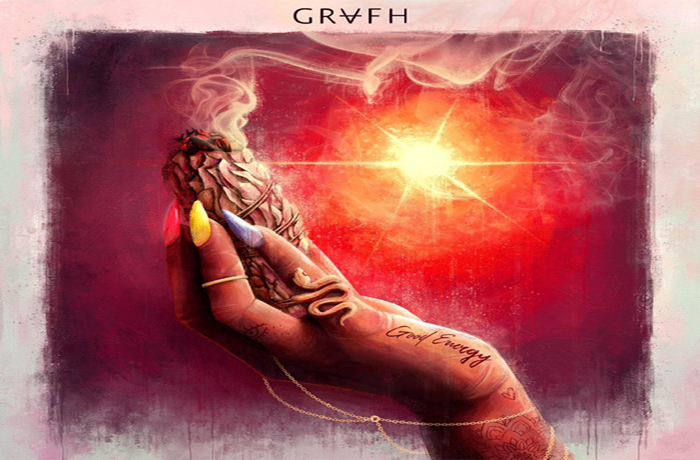 Grafh connects with Jim Jones for his new single, "Customer" produced by Harry Fraud.
Grafh is one of the best New York City street rappers of his era, with his unorthodox flow and his ominous tales. On the run leading up to Oracle III, Grafh sat down with some of NY's top media outlets and in the process shared his amazing story, including- his initial career plans to pursue a career in medicine, until he was discovered by Busta Rhymes at a St. John's University talent show, his early work with 88-Keys and Kanye's guidance to focus his storytelling to 16-bar phrases. Grafh also broke down his experiences at Sony, Roc-A-Fella and Def Jam and writing music for LL Cool J and J Lo.
Coming off of the momentum he created with Oracle III (which was a top 15 project upon its release at iTunes), today Grafh announced his new project Good Energy. Grafh announced his new project with a new single, "Customer," which features Jim Jones and is produced by Harry Fraud.
Good Energy is just that, it's a vibe. After the pandemic and all of the social injustice we as a people are subjected to every day, I wanted to give the people some Good Energy" Grafh commented. "To announce my new project, I wanted to show progression, which is what "Customer"" is. Shout out to Jim Jones and Harry Fraud."
Good Energy includes appearances from Jim Jones, Smoke DZA, Eric Bellinger, 38 Spesh, El Camino, Harry Fraud and Mysonne. 
Grafh's Good Energy will be released on 9-18-20.