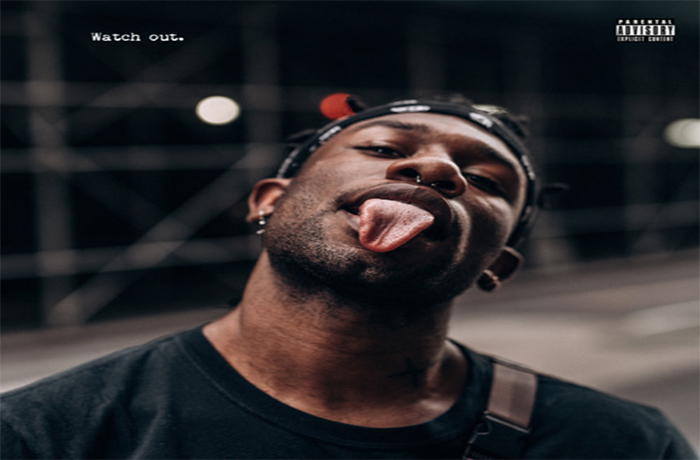 Phil. makes his SpitFireHipHop debut with "watch out."
At just 23 years old Phillip Johnson-Richardson, aka Phil., has already established himself as a promising singer, rapper, and actor. Currently playing the role of Benny on Apple TV+ original series 'Little Voice' created by the award-winning team of J.J. Abrams, Sara Bareilles and Jessie Nelson, Phil. has been balancing his time working on music for his debut EP.
Phil.'s original music is a departure from his musical theater roots and showcases his versatility and range. Drawing from an eclectic roster of musical influences, Phil. intertwines hip-hop and R&B as he masterfully shifts from singing to rapping. He taps into his skills as an actor to deliver each lyric with an undeniable magnetism and authenticity. This is exemplified in the bravado of his new single "watch out.".
"watch out" is rapidfire turn up track with a meaningful message. Phil.'s effortless cadence connects his intelligent rhymes and undeniable bars – like fellow actor / musician Donald Glover, he's talking real shit with playful undertones.
According to Phil. "watch out" came together like most of his songs do, listening to beats while penning lyrics on the train. When asked about the inspiration behind the track, he shared, "This song is describing my first official 'all eyes on me' moment. It's the song I think describes me in the best way because I'm talking my shit, but it just feels different. I feel like every rapper prides themselves on being different but ends up looking the same, rapping the same and trying to be like the next person and this song is about how I'm just not."
He adds, "The sound of this joint is exactly how I like it – rapid fire and turn up. It's the kinda song that I think people are gonna have to listen to more than once just so they can hear everything I'm saying and also recognize I'm not just talking bullshit."