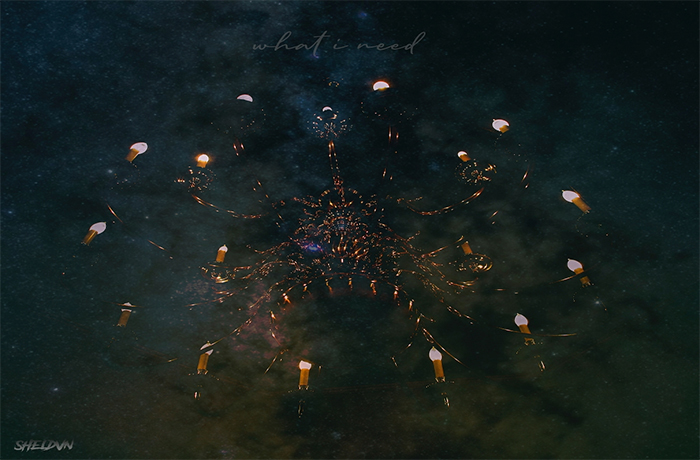 Sheldvn debuts on SpitFireHipHop with the J Cruz produced, "What I Need."
Sheldvn got his start in music when he formed an Alt-Rock band at 14 years old as the drummer and vocalist. They racked up nearly half a million Spotify streams before the band disbanded. Still focused and driven by music, Sheldvn moved from Northern California to Los Angeles in 2018 to start a solo career.
He quickly picked up production, engineering, different styles of singing, and multiple instruments. While still in the midst of finding his sound he released his first EP entitled "Dead!" with the help of established producer Cody Benjamin at the end of 2018.
This garnered him a small but steadily growing fan base and over the next year he would find his own niche in what some would describe as Lo-fi R&B with some Trap elements. Before the end of 2019, he would drop his biggest release yet with the self-produced song "Close" featuring K-Pop artist LATE LEE and would go on to be a featured singer and writer himself on the hit song "Recognize" off LATE LEE's 12AM EP. The song made it on Spotify's second-largest K-Pop playlist. 
Sheldvn's latest release, "What I Need" reached over 50k streams within its first couple weeks and shows his true potential to be a breakout artist in 2021. His unique cadence and energetic melodies flow over the soulful piano chords and deep sub-bass of Canadian producer J Cruz. He passionately reflects on reconnecting with a past lover only to realize he is better off alone in the end leaving listeners relating to his mixed emotions on lost love.