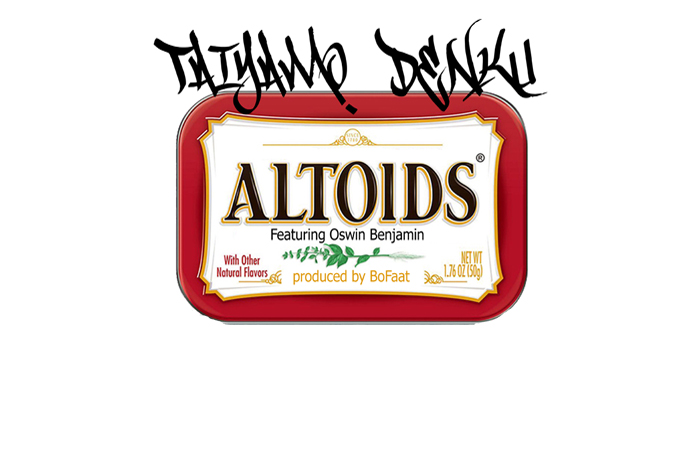 Taiyamo Denku and Oswin Benjamin connect to give these bad breath rappers "Altoids."
Have you ever wanted to clean up the stench of the music industry? Do you want to get rid of the bad raps? Taiyamo Denku recruits the New York native Oswin Benjamin for the latest single "Altoids." Bo Faat creates a melodic creation that almost is the hip hop boom bap version of an Altoids commercial.
We don't think Denku or Oswin are trying to get sponsorship from Altoids but after this drop on the hip-hop world, why not. This one is that Denku and Bo Faat are dropping as a product of CyphaDen Music.
[jwplayer player="1″ mediaid="131394″]