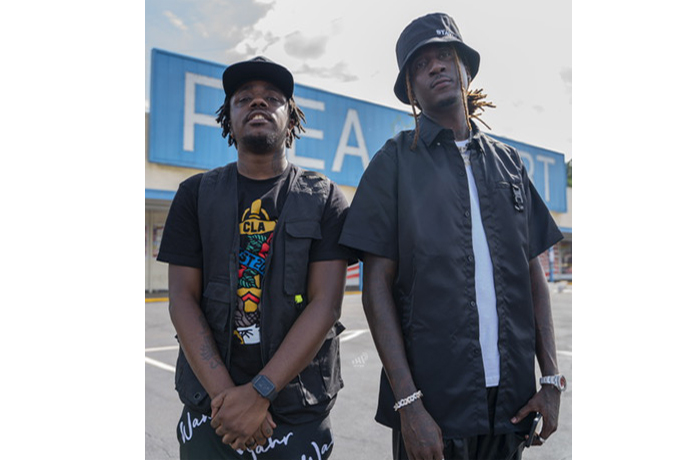 Tate Kobang and K Camp release the new "I Remember" single.
After hitting fans over the head with his well-received recent body of work Wrote On My Body (4/28), proven hitmaker and established producer Tate Kobang closes out the month with the release of his catchy new anthem "I Remember" featuring platinum-selling artist K Camp. The song, out now on all platforms, was produced by Tate as well as his close friend and frequent collaborator YG! Beats (Shordie Shordie – "Bitchuary"). This past week, Tate and Camp linked up to shoot the official video as well, which will be dropping sometime in August.
Tate's production crew 28 and K Camp's Rare Sound team have worked together plenty in the past. This new track will now be the 2nd official collaboration between Tate and K Camp with the first being "X B*tch", released at the end of 2018. The aforementioned YG! Beats, also apart of 28, recently produced the track "Birthday" (feat. Yella Beezy) off of Camp and Rare Sound's Rare Family album.
Tackling both his artistry and his role as a producer/songwriter, Tate has continued to thrive in every arena as a song creator. From his days of being signed to 300 Ent. with his hit single "Bank Rolls", to more recently being an independent artist with a publishing deal from Sony ATV, Tate is carving out his niche and taking the industry by storm one day at a time. With this latest release, Tate once again shows his strong versatility and fine-tuned skillset.
From the head-nodding beat to Tate's infectious hook, and the braggadocios, yet introspective verses from both Tate and Camp, this new banger has every ingredient you need. While we wait for the official video to drop, click below and listen to "I Remember."