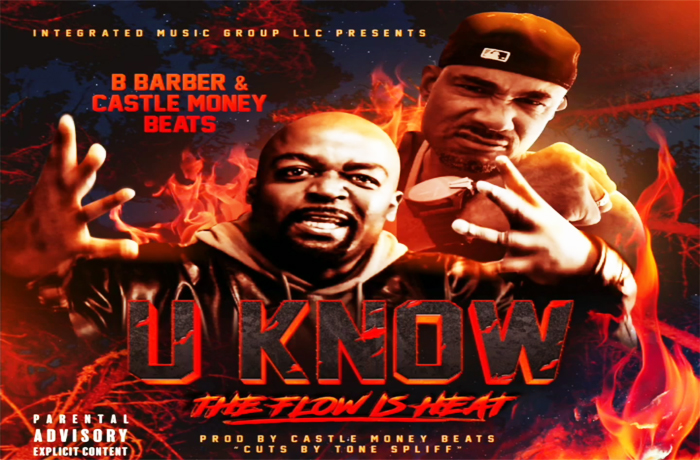 B Barber debuts on SpitFireHipHop with "U Know" (The Flow Is Heat) single.
B Barber joins us today with a new single titled "U Know" (The Flow Is Heat). Barber is a product of the Hip-Hop culture and has never fronted. He connects with producer Castle Money Beats who provides him a classic boom bap track.
Barber gives the iconic flow and throws in mention of some of those who have contributed to Hip-Hop's golden years. The track is provided a boost by the scratches from Tone Spliff. Press play on "U Know " (The Flow Is Heat) below and leave a comment.