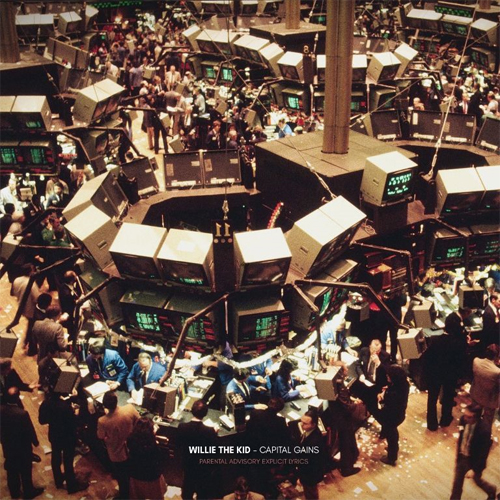 Willie The Kid connects with producer Evidence for this new single titled "Egregious."
After announcing his new project last week with "Brewster's Millions" featuring Curren$y (prod. by Alchemist), Willie The Kid is back with a new single "Egregious" which is produced by Evidence.
Willie The Kid's Capital Gains features appearances and collaborations with Action Bronson, Curren$y, Alchemist, Evidence, Roc Marciano and DJ Muggs among others. Willie The Kid's "Capital Gains" will be released on October 2.
Tracklisting & Credits For Willie The Kid's Capital Gains:
1.) "Free Parking" (Prod. By VDon)
2.) "Cork Fee" Feat. Action Bronson (Prod. By Brady James)
3.) "Egregious" (Prod. By Evidence)
4.) "Brewster's Millions" Feat. Curren$y (Prod. By Alchemist)
5.) "Dirty Game" (Prod. By V12 The Hitman)
6.) "Watch Your Step" Feat. Kiyana (Prod. By VDon)
7.) "Durban Poison" Feat. Roc Marciano (Prod. By Sport)
8.) "Tycoon Rap"(Freestyle) (Prod. By The Beat Hawks)
9.) "Breakfast Nook" Feat. Eto (Prod. By DJ Muggs)
10.) "Perceptions" Feat. Tekh Togo (Prod. By Moziac)