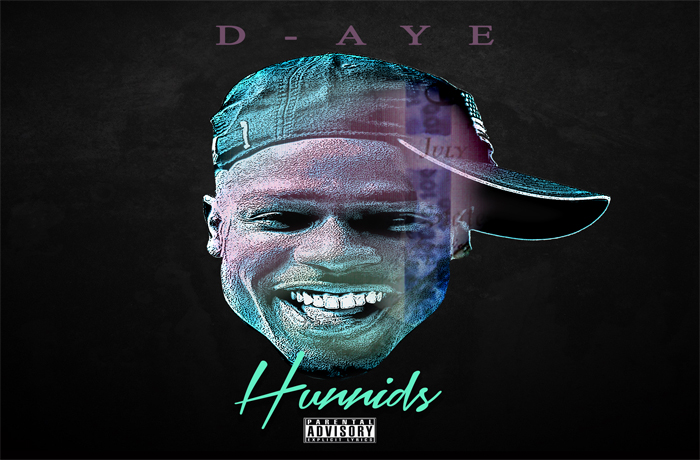 Zaytoven and D-AYE release this new single called " Hunnids."
With over 15 million views on YouTube, Montgomery rapper D-Aye makes his major label debut on Reckless Republic/Island Records.  "Hunnids" is produced by Grammy-award winning producer Zaytoven to add his signature melodic keys to the record, with a catchy hook to back up the record.  This single is that of inspiration, where D-Aye uses repetition to convey the messaging of turning nothing into something.  In this period of uncertainty this single should aim to push listeners to hone their creativity, whether it's starting a new hustle or pursuing a new passion.
The concept for "Hunnids" is all derivative of a night at an Atlanta mainstay institution, Magic City.  When speaking on the single D-Aye says, "I was just leaving Magic City, and I had all hundreds on me, and in typical fashion helped stimulate the local economy."
Linking up with Zaytoven was instantaneous chemistry for both of them, after initially linking through a mutual friend. And after taking a break from releasing music for the past year, D-Aye feels a breath of fresh air. On his newly formed label deal with Reckless Republic/Island Records he says, "I was releasing music independently, but with the help of both Reckless Republic and Island [Records] my career is about to be elevated I feel, I truly appreciate the whole staff over there for believing in me.
Stay tuned for more from D-Aye releasing soon.  Expect a video for "Hunnids" to be released on the horizon, as well as an EP as we head into the new year.