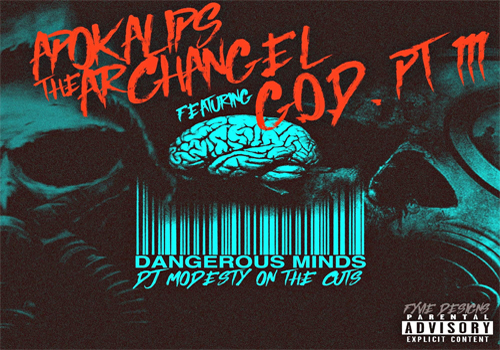 Apokalips The Archangel shares his new single "Dangerous Minds" featuring Godfather Pt. 3.
The Queens emcee, Apokalips The Archangel returns today with a new single. He recently released "Where I'm From" where he repped for Queens. He continues that with this "Dangerous Minds."
Apokalips The Archangel is joined by Godfather Pt. 3 on "Dangerous Minds" as they tell us knowledge equals power in this land of deceivers. DJ Modesty adds the finishing touches with the cuts on the track.