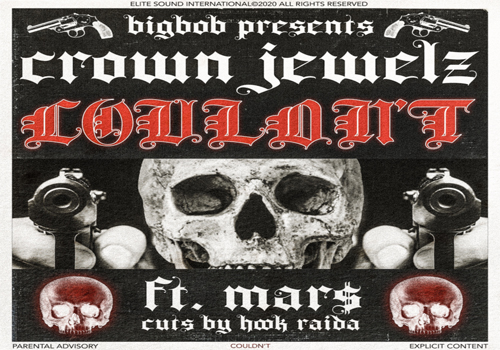 BigBob and Crown Jewelz release "Couldn't" featuring Mar$ and Hook Raida.
"Couldn't" is the latest track off the forthcoming album Masta Buildaz from UK hip-hop group Crown Jewelz. The track features emcee Mar$ Noel, and was produced by hip-hop producer BigBob with tactical cuts and scratches from DJ Hook Raida.
The classic boom bap soundscape is lined with gritty bars, infectious deliveries and constant flow, weaving from each emcee to the next to ride the melodic and hypnotic mood. This collaborative and global effort renders an original sound and presence from all artists.