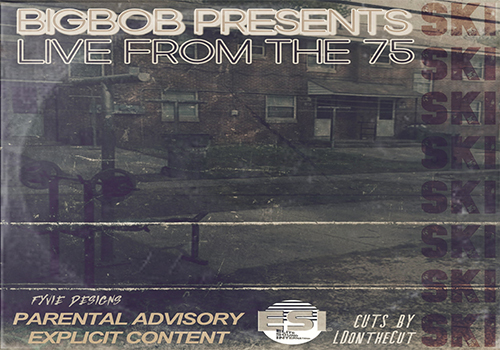 "Live From The 75" is the first track off the highly anticipated album "Reasonably Ill Too" from visionary BigBob and rising emcee, Ski. BigBob helms the bold soundscape. It's alarming and grounded with rough and dark drum patterns.
It's measured but full of tension which amplifies the lyrical prowess and intentions of Ski. The narrative goes through Ski's experiences of being raised in the '75, in referral to the area code 757 of his hometown. "Coming live from the 757, 187's happen 24/7 at 711 with the 357 send 'em on a stairway to heaven."
His wordplay and punchlines are clever and evident with the bold use of numerical lexicon alongside his novelty songwriting and flow. This track is finished with dope. chops and scratches courtesy of LD-ON-THE-CUT.